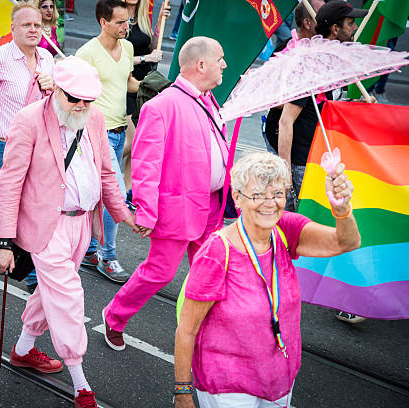 LGBTQ spouses became eligible for the same Social Security family benefits as heterosexual spouses after the Supreme Court's Obergefell ruling in 2015 recognized marriage equality for same-sex couples.
But those conditions remained to bar many LGBTQ partners from getting married and establishing eligibility for Social Security survivor benefits in the event of their partner's passing because of pre-Obergefell state legislation.
That changed toward the end of last year when the Social Security Administration (SSA) passed new regulations that will make many older LGBTQ individuals eligible for survivor benefits and the financial security those payments can give in their later years.
Peter Renn, a senior counsel at the civil rights organization Lambda Legal, which brought two class-action lawsuits that resulted in the revisions, said, "It's no exaggeration to suggest that this development is seismic in nature." The daily lives of thousands of same-sex survivors who were unfairly denied the benefits they paid will be significantly improved.
The Nine-Month Marriage Rule
In most cases, surviving spouses who are aged 60 years or older and have been legally wed for at least nine months at the time of their spouse's death are qualified for benefits based on the deceased spouse's earnings. Depending on how old they are, survivors may be able to get between 71.5% and 100% of the Social Security benefits of the person who died.
Many LGBTQ survivors could not get benefits due to Obergefell's strict interpretation of those requirements because of state marriage prohibitions that the Supreme Court had ruled illegal.
The senior vice president for litigation at the AARP Foundation, William Alvarado Rivera, says, "The Social Security Administration recently issued a categorical ruling in which it stated, 'Sorry, you must be married for nine months; it's too bad that doing so was against the law in your state.'"
Same-sex partners may now be eligible for survivor benefit payments under the new policy if they can demonstrate that they meet either of the following requirements:
• If state law hadn't stopped them from getting married at the time of their partner's passing, they would have been wedded.
• If state law hadn't stopped them from being married earlier, they would have been wedded for a more extended time before the spouse's death.
The SSA states that it will consider "all the available evidence" that prevented a couple from getting married or remaining married long enough to qualify for survivor benefits before one of the partners passed away when weighing such claims.
Legal Difficulties
In 2018, Lambda Legal filed two lawsuits opposing the SSA's post-Obergefell survivor benefit rules application: one on behalf of Michael Ely. Michael's husband and partner of 43 years passed away seven months after their state, Arizona, legalized marriage equality, and one on behalf of Helen Thornton, a resident of Washington who lost her 27-year spouse to cancer in 2006—six years before to the passing of a law allowing same-sex unions in their state.
The group contended that because discriminatory state laws prevented the plaintiffs from being married, they shouldn't be denied survivor benefits. In judgments from 2020, many U.S. district courts concurred. The Trump administration appealed those rulings, but the SSA ended the appeals in November 2021 and developed standards for evaluating benefit applications from LGBTQ survivors.
The SSA urges anyone who believes they could be eligible to get in touch with the organization immediately. You cannot apply for the benefits online. You can do so by calling 800-772-1213.
You can also ask Social Security to reevaluate a rejected claim owing to outdated state legislation that prevented you from becoming married. In this case, you might be eligible for retroactive compensation.
According to Renn, there are probably tens of thousands of people still unaware that they can be eligible for survivor payments, especially those who were never able to marry their loved ones. He said, "Given how long marriage prejudice has existed, the number of people who stand to benefit is astounding."
Information That Social Security Will Require for Same-Sex Survivor Benefits
Those who were prohibited from marrying same-sex partners by state laws before the Supreme Court's Obergefell ruling may be subject to the following questions from the Social Security Administration to establish their eligibility for survivor benefits.
For how long were you two a couple?

Did you jointly own property?

Were you jointly responsible for looking out for one another?

Did you raise any children from previous relationships or have children together?

Would you have gotten married sooner or later if you weren't forbidden from getting married?

Before same-sex marriage became legal, was there a formal recognition of the relationship through a ceremony or another means?

Did your partner leave you anything in a will?

Was the deceased's life insurance or retirement account set up with you as the beneficiary?

Were same-sex unions illegal in the state where your wedding took place until fewer than nine months before the passing of your dead spouse?

Did you decide against getting married before your spouse passed away for any other reasons besides the state's ban on same-sex unions?

If state law had allowed you to wed sooner, is there any other available proof of when you would have done so?
Contact Information:
Email: [email protected]
Phone: 2129517376
Bio:
M. Dutton and Associates is a full-service financial firm. We have been in business for over 30 years serving our community. Through comprehensive objective driven planning, we provide you with the research, analysis, and available options needed to guide you in implementing a sound plan for your retirement. We are committed to helping you achieve your goals. Visit us at MarvinDutton.com . Tel. 212-951-7376: email: [email protected].
Popular posts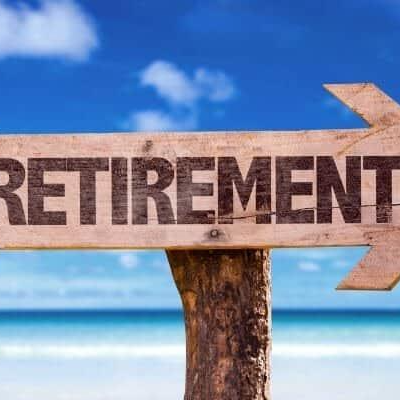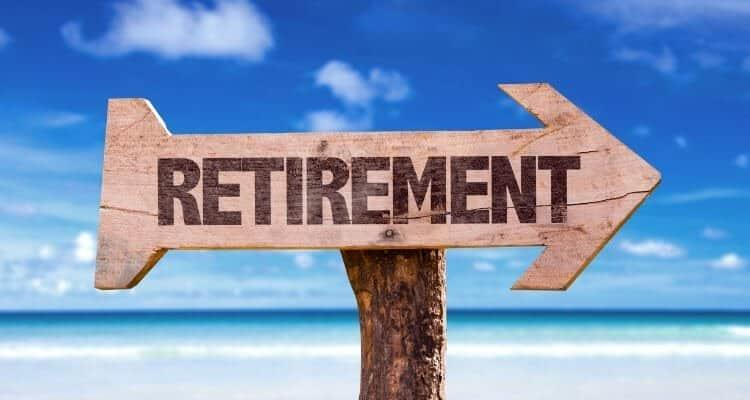 Working for and retiring...
Free Retirement Benefits Analysis
Federal Retirement benefits are complex. Not having all of the right answers can cost you thousands of dollars a year in lost retirement income. Don't risk going it alone. Request your complimentary benefit analysis today. Get more from your benefits.
I want more