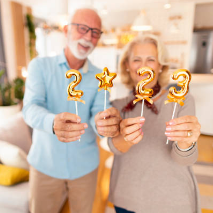 More than half of the 50 million Americans who rely on Medicare for drug coverage will be affected by the upcoming changes in 2023 and 2024. The best way to ensure you have this vital safeguard is to enroll in a Medicare Advantage program or buy a separate policy.
Recently, changes for 2023 were released by the Centers for Medicare & Medicaid Services (CMS). The Inflation Reduction Act, which was just passed by the U.S. Senate and includes measures for years starting in 2024, is currently being reviewed by the House of Representatives before President Joe Biden signs it into law.
Understanding the timing and impact of changes can help you save money and improve overall benefits and plan satisfaction, especially because many people can easily switch to Medicare prescription drug plans every year.
The Premium Reduction for Medicare Part D in 2023
Those who purchase Medicare Part D on their own may see a minor reduction in their monthly premiums.
The CMS projects that by 2023, the average monthly premium for prescription plan coverage will fall to $31.50 from the current average of $32.08. According to experts, there is still a sizable gap between the cheapest premium and the most expensive one. The American Association for Medicare Supplement Insurance (AAMSI) notes that clients can switch their Medicare Part D insurance and save between $550 and $750 annually.
For instance, there are roughly 18 unique Medicare Part D plans to choose from in Cook County, Illinois. The most recent information from AAMSI shows that monthly costs for a 65-year-old woman can vary anywhere from $6.90 to $94.30. Prescribed medications covered by various plans may have co-payments anywhere from $5 to as high as $19, depending on the patient's plan. There is a wide variety in the deductibles for the 18 plans in 2022, from $0 to $480 for those who stay inside their networks.
In 2023, the maximum amount that patients must pay as a Part D deductible could increase.
The maximum deductible for Part D coverage is expected to rise to $505 in 2023, which is bad news for seniors despite possibly decreasing monthly rates. That's $50 more than the current $480. Furthermore, the maximum out-of-pocket plans can increase from $7,050 to $7,400 in the coming year.
The Medicare Star Ratings Will Take on Greater Importance
Medicare gives Medicare Advantage, and Part D medication plans Star Ratings. Participants' actual experiences in the plan are reflected in the ratings that are released annually. Plans are rated between 1 and 5, with 1 indicating terrible performance and 5 indicating excellent performance.
Medicare is adjusting the relative importance of the many components used to calculate star ratings to help customers better assess customer satisfaction with Part D prescription drug coverage. In the case of drug plans, Medicare will give each complaint received 4 points. The opinions of those leaving a specific plan will carry more weight in the final assessment.
Alterations to Medicare Part D Benefits in the New Year 2024
Now that the Senate has approved the Inflation Reduction Act, the Democrats are close to achieving a long-held objective. Beginning in 2026, Medicare will have the legal right to bargain for lower prescription prices. Medicare Part D for Americans covers nearly one-third of all pharmacy costs.
Under the new law, the federal government is now authorized to negotiate lower rates for certain high-priced pharmaceuticals. Medicare will be able to negotiate the cost of 10 certain medications beginning in 2026. From there, the number rises to 20 medications by 2029 (up from 15 in 2027 and 2028).
The new regulation limits seniors' financial responsibility for prescription medicines to $2,000. It also mandates reimbursements for drug makers whose prices increase at a greater rate than inflation.
Finding the Best Prescription Drug Plan Is Easier Than You Think
You can compare Medicare prescription drug plans in a reasonably straightforward manner. Clients often willingly compare Medicare insurance information with the help of independent insurance agents.
You can quickly uncover Medicare medication plan alternatives in your area with the help of one of the many good online Medicare drug plan cost comparison tools. In particular, AAMSI recommends looking for a tool that may compare plans and prices without requiring users to enter any personal information. One such resource is a tool made available on the organization's website.
Contact Information:
Email: [email protected]
Phone: 8889193252
Popular posts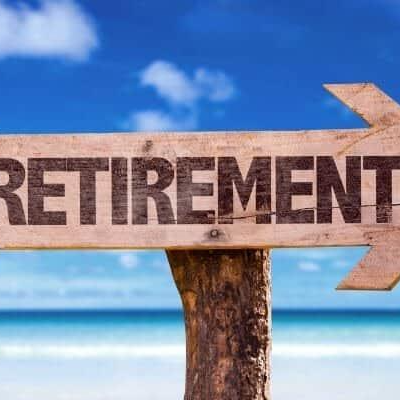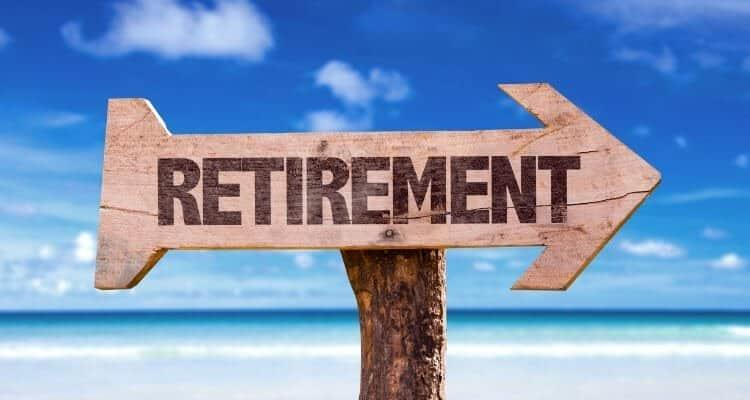 Working for and retiring...
Free Retirement Benefits Analysis
Federal Retirement benefits are complex. Not having all of the right answers can cost you thousands of dollars a year in lost retirement income. Don't risk going it alone. Request your complimentary benefit analysis today. Get more from your benefits.
I want more